This feature is available on the Premium plan. Click here to learn more about pricing and plans.
Use Product Visibility to hide products from guest customers and have them only visible to wholesale customers logged in with a certain tag. This feature can be found under Actions > Product Visibility.
Creating Product Visibility rules
Enter a tag
On the Product Visibility page, click New rule to get started. Under Rule details, enter one of your wholesale customer tags. Your Product Visibility rule will target whichever tag you enter here.
The wholesale tag you enter must be created before being entered as a Product Visibility rule. Only one tag can be entered per Product Visibility rule.
Choose collections and products
Click Choose collections to select which collections you want your rule to apply to, or click Choose products to select individual products. Any collections or products you choose here will be visible only to customers logged in with the tag you chose above and hidden from anyone else.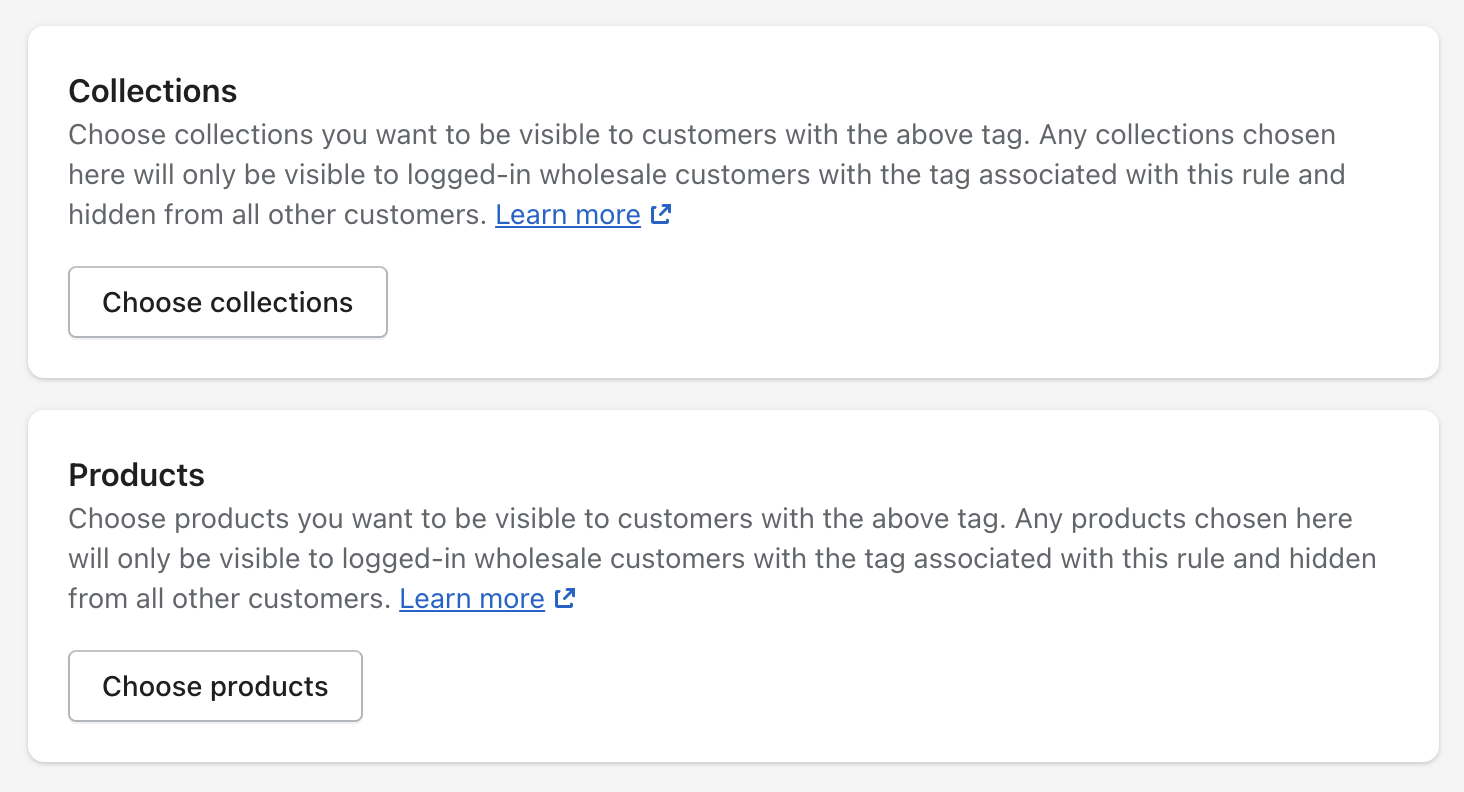 On the right-hand side, you'll find a summary of the Product Visibility rule you've created. Once you're ready, click Save. Once your rule is saved, a storefront sync will begin and changes will be reflected on your storefront when the sync is complete.
Click here for tips on getting the most out of Product Visibility.
Deactivating all Product Visibility rules
If you need to uninstall Wholesale Club for any reason, it's very important to deactivate any Product Visibility rules you have. This can be done easily by clicking Deactivate all rules in the top-right corner of the Product Visibility page.
If you uninstall Wholesale Club without deactivating Product Visibility, products included in your rules will remain hidden and you'll need to contact our support team for assistance.
Click here for more information on how to uninstall Wholesale Club properly.
Looking for hands-on help?
Partner up with one of our account managers and get one-on-one assistance with our CoPilot program.