In certain situations, you may want wholesale customers to receive a percentage off of a certain collection and another percentage off of a different collection. However, only one wholesale discount tag can be applied to a customer profile at one time, or else the competing discount tags will cause either an incorrect calculation or no discount to apply at all.
One quick and easy solution for this is to create two or more different wholesale discounts targeting different collections at different discount percentages, but with the same tag name. This way, a single tag applied to a customer profile will result in different percentages taken off of a different collection. Below, find an example of how this works.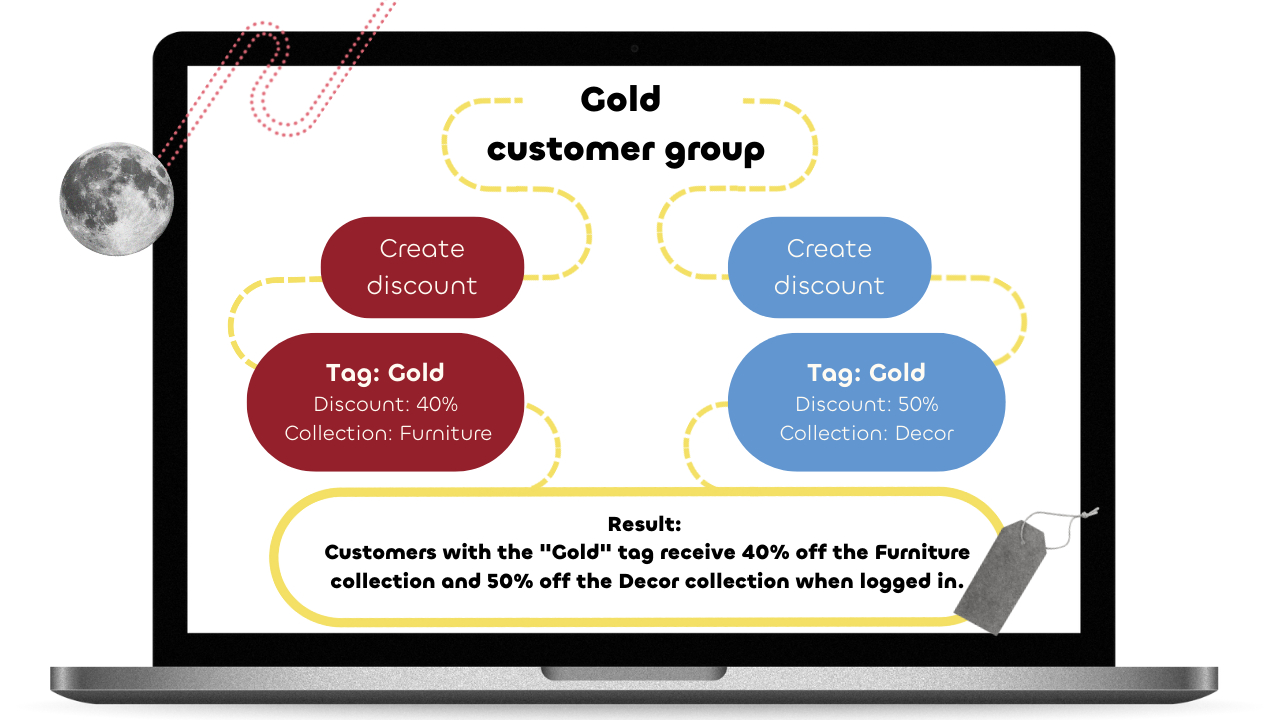 The example above would look like this after being set up:

If you have a lot of wholesale tags or just want to be extra-organized, keep a spreadsheet outside of the app to catalogue your wholesale tags with their names, targeted collections, and discount levels. These sheets can be used internally among staff members or even shared with clients and customers.
Custom Prices
If you require even greater control over your wholesale prices, you may want to consider switching to the Professional plan to take advantage of the Custom Prices plan feature. With Custom Prices, flat wholesale prices are assigned to individual SKUs rather than percentage-based discounts being assigned to collections. Generally, a 0% discount tag is created for use with Custom Prices, and then individual prices for each SKU are entered either from your Custom Prices page within the app or by uploading a Custom Prices CSV.
Click here for more information about Custom Prices.
Wholesale Club can only discount prices and can't make prices greater. This means that when using Custom Prices, the wholesale price entered for each SKU must be lower than the full price of the product.