Pixelpop integrates with CM Commerce (formerly known as Conversio) and its newsletter function, giving you the ability to automatically sync email addresses collected by your Email Signup popup with Customer Lists in CM Commerce.
First, you'll need to create a newsletter and Customer List in CM Commerce.
Once you've created an Email Signup popup, connect your popup to CM Commerce from the Pixelpop dashboard, the popup editor, or your Account page.
Connecting from the dashboard
Under your Email Signup popup, click select mailing list.

The Select mailing list button only will appear if your popup has not yet been connected with CM Commerce.
In the Email Collection window, select CM Commerce (Conversio).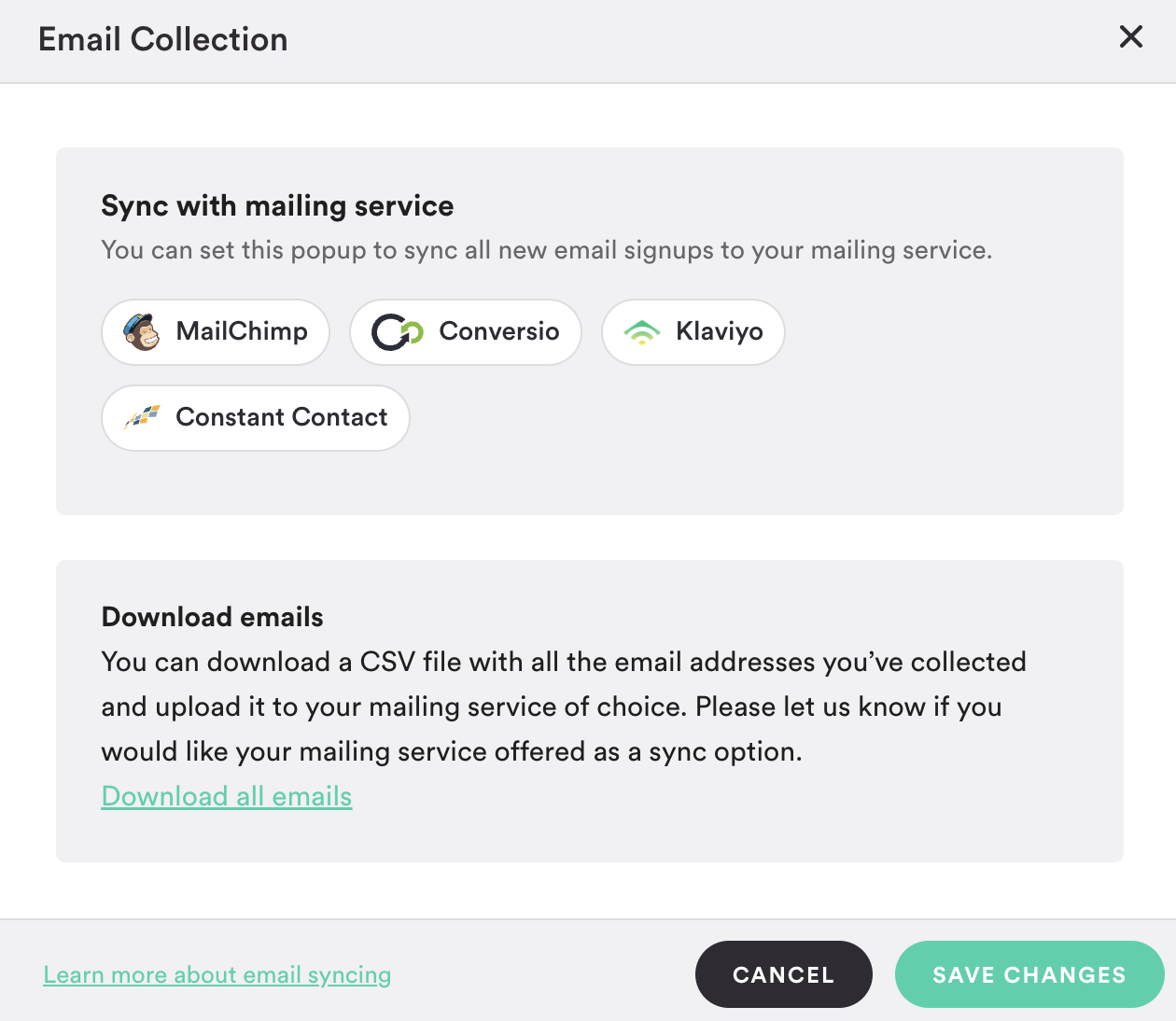 This will prompt you to enter an API key which you can obtain from your CM Commerce settings page. Once your API key has been authenticated, you can select the Customer List you created in CM Commerce from the dropdown menu.
Click Save changes. Your email popup will now sync any emails it collects with your CM Commerce Customer List.
Connecting from the popup editor
If you're creating a new popup or editing an existing Email Signup popup, you can enable email syncing with CM Commerce from within the editor. Under Options, click Connect.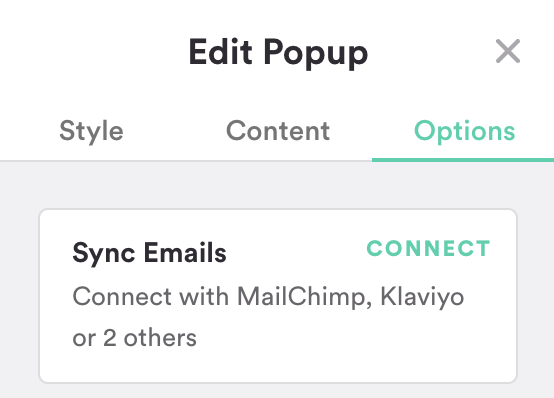 This will open the same dialogue box pictured above where you can authenticate your API key, select your Customer List, and save.
Connecting from the Account page
You can also manage your email syncing from the Account Settings on your Account page.
Click Connect next to CM Commerce (Conversio), and enter your API key from CM Commerce. Remember that when connecting to CM Commerce from your Account page, you still need to go to your dashboard and popup editor to customize your Email Signup popup.