Pixelpop comes with four different plans: Free, Micro, Starter, Growth, and Pro. Each plan has various features, popup types, and popup views per month. Compare plan details on your Account page.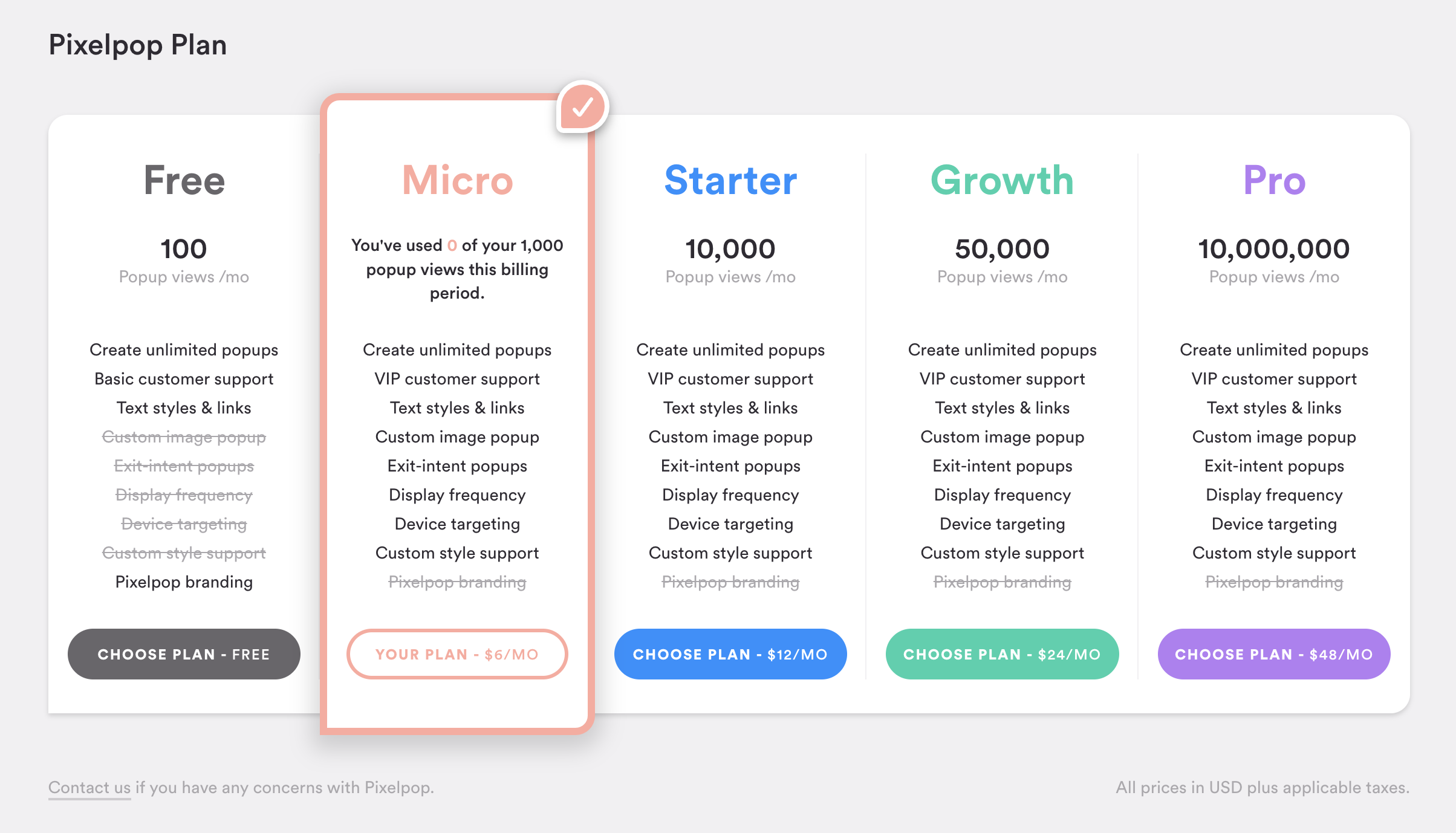 Shopify users
All Shopify app payments run through Shopify, and if you're using a paid Pixelpop plan your charge will appear automatically on your monthly Shopify bill. When you select a paid plan, you'll be prompted to approve the recurring charge from Pixelpop. Payment details and credit card information does not need to be added within the app.
To cancel your Pixelpop account, simply delete the app from your Apps in your Shopify admin. Click here for more information on uninstalling apps on Shopify.
BigCommerce users
Unlike Shopify, BigCommerce requires you enter payment information directly into the app. When you switch from a free plan to a paid plan on your Account page, you will be prompted to add your credit card details.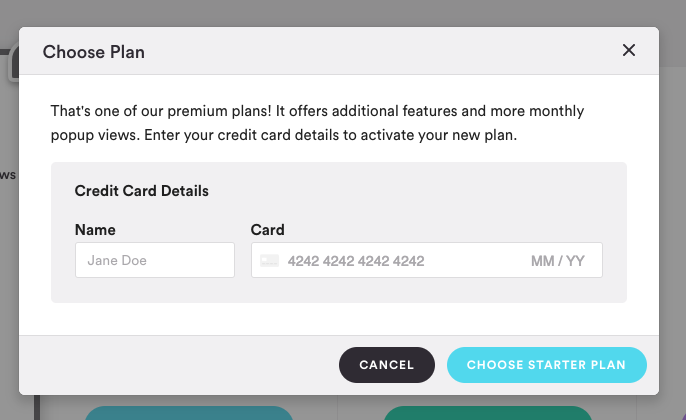 Updating your payment details
To update your payment details, navigate to the Account page and scroll down to Account Settings. In the Billing info section, click Edit card to enter new credit card information.

When valid credit card information has been entered, click update card to save the new information.

Viewing your invoice
We'll process your payments automatically each month. To view your invoice at any time, navigate to your Account page, scroll down to Billing info, and click View invoices. This will bring up a box containing your Invoice ID and Issue date. Click the green Download link to download your invoice and view it in another tab/window.

Cancelling your plan
If you want to cancel your Pixelpop plan at any time and for any reason, you can do so from your Account page.
Below the Pixelpop Plan overview, click Contact us if you have any concerns about Pixelpop or click Cancel if you no longer wish to use the app.

When you cancel your account, you'll be given the option to provide some feedback about your experience with the app.