Pixelpop offers seven different popup types to engage your visitors: Announcement, Email Signup, Coupon Code, Page Promotion, Social Follow, Cookie Disclaimer, and Custom image. Choose the type that best suits your needs, keeping in mind that some options may only be available on paid plans.
Here's a quick overview of the appearance and purpose of each popup type:
Announcement
You can use this popup to tell visitors about a sale, shipping offer, update, or make another announcement.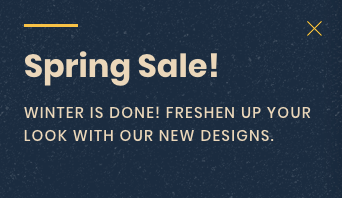 Page Promotion
Use this popup to direct visitors to a new product collection, blog post, or other page.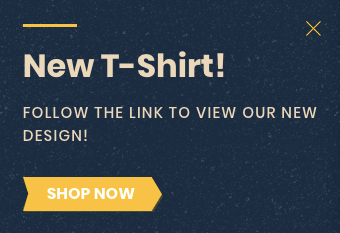 Coupon Code
Use this popup to show visitors a coupon code created in your Shopify or BigCommerce admin.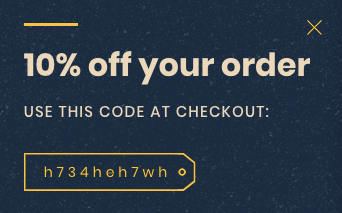 Email Signup
Use this popup to collect emails for your mailing list and marketing campaigns.
Click here for steps on how to offer a discount to customers who sign up to your newsletter!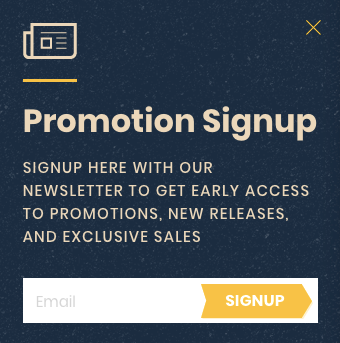 Social Follow
Use this popup to gain more followers on Twitter, Instagram, Pinterest, Tumblr, and Google+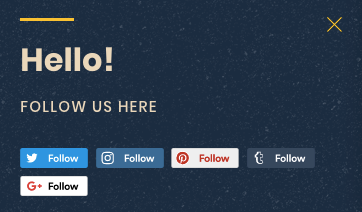 Enter your username without the @ to link your account.
Cookie Disclaimer
Use this popup to alert EU shoppers to the use of cookies on your website.

Custom Image
Use this popup to direct visitors to a new product or page with a custom image and a link.
Custom images have an upload limit of 2MB.