Depending on your plan, you can create seven different popup types to engage your visitors: Announcement, Coupon Code, Page Promotion, Social Follow, Cookie Disclaimer, Custom Image, and Email Signup.
Choose your popup type
To start building a popup, click Create a Popup. Next, select the popup type that best suits your needs.
Grow your mailing list by offering a discount for newsletter signups and automatically sync emails to email marketing services.
Style your popup
Choose from six different popup themes and then select the shape, size, placement, font, and colors for your popup. While you work on your popup, a live preview will show in your popup editor showing your progress. Click here for more information on customizing the appearance of your popup.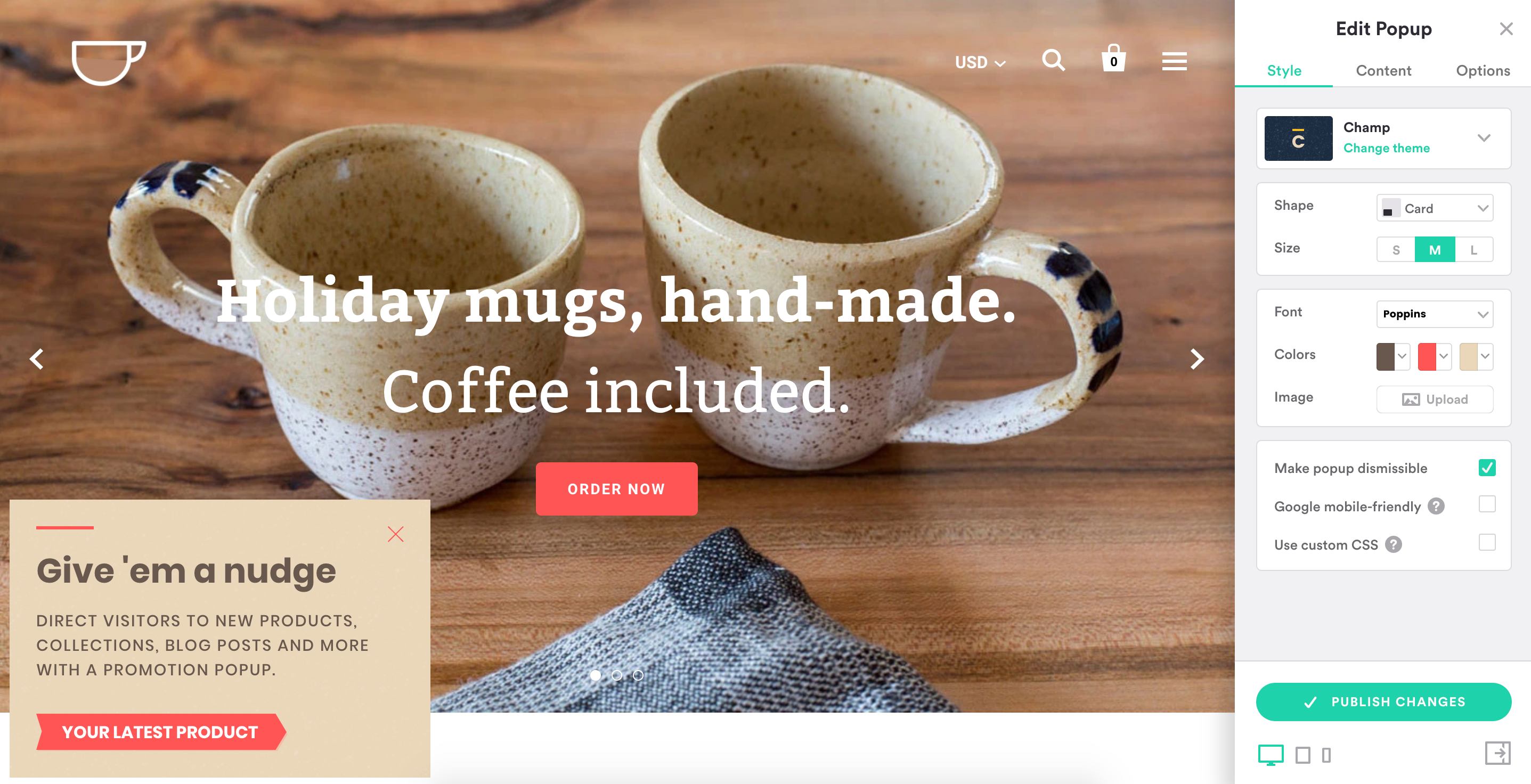 Add your content
Click the Choose Content tab to edit the content of your popup. The contents of your popup will depend on the type of popup you've chosen. Click here for more information on editing your popup content.
Set up your options
Under the Options tab, you can adjust various settings like your popup schedule, targeting, display frequency, and more.
Some popup options are only available on higher Pixelpop plans.
Click here for more information on adjusting your popup's options.