Pixelpop allows you to target different visitor segments based on device, location, pages on your storefront, or various link references like URLs and UTMs. These settings can be found in the Options tab of your popup editor.
Targeting devices
Click Edit next to Visitor Device to target visitors based on device. Choose whether popups are shown on all devices, desktop devices, or mobile devices.
Device targeting is not available on Pixelpop's Basic plan. Click here for more information about Pixelpop pricing and charges.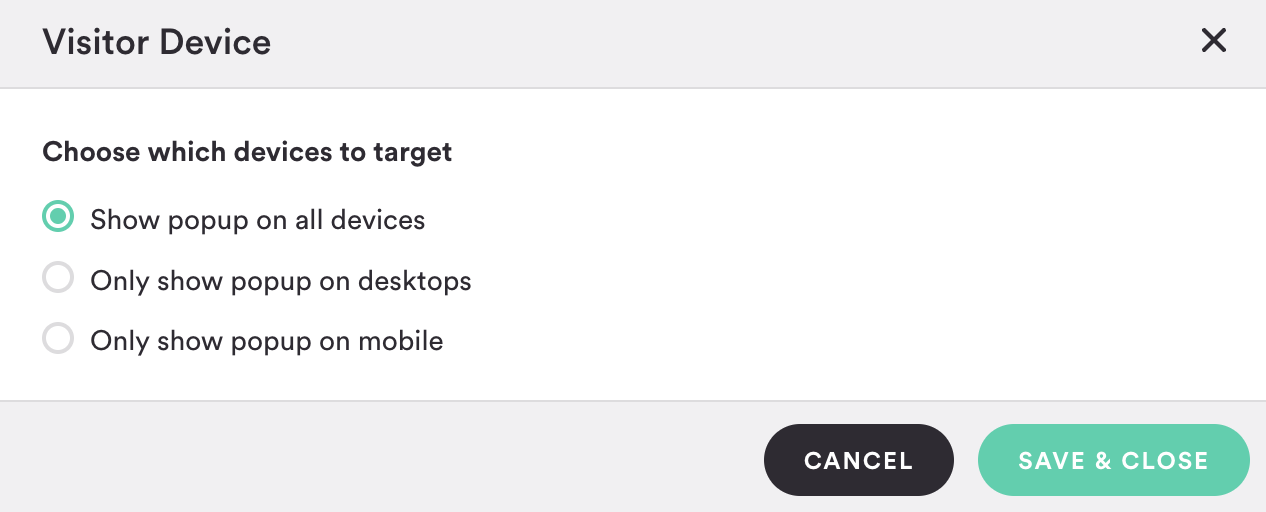 Targeting visitors
By default, all visitors to your storefront will see your popup. To target popups to more specific visitor segments, click Create new target under Target Visitors. Start by giving your new target a name, then choose from one of the targeting segments outlined below.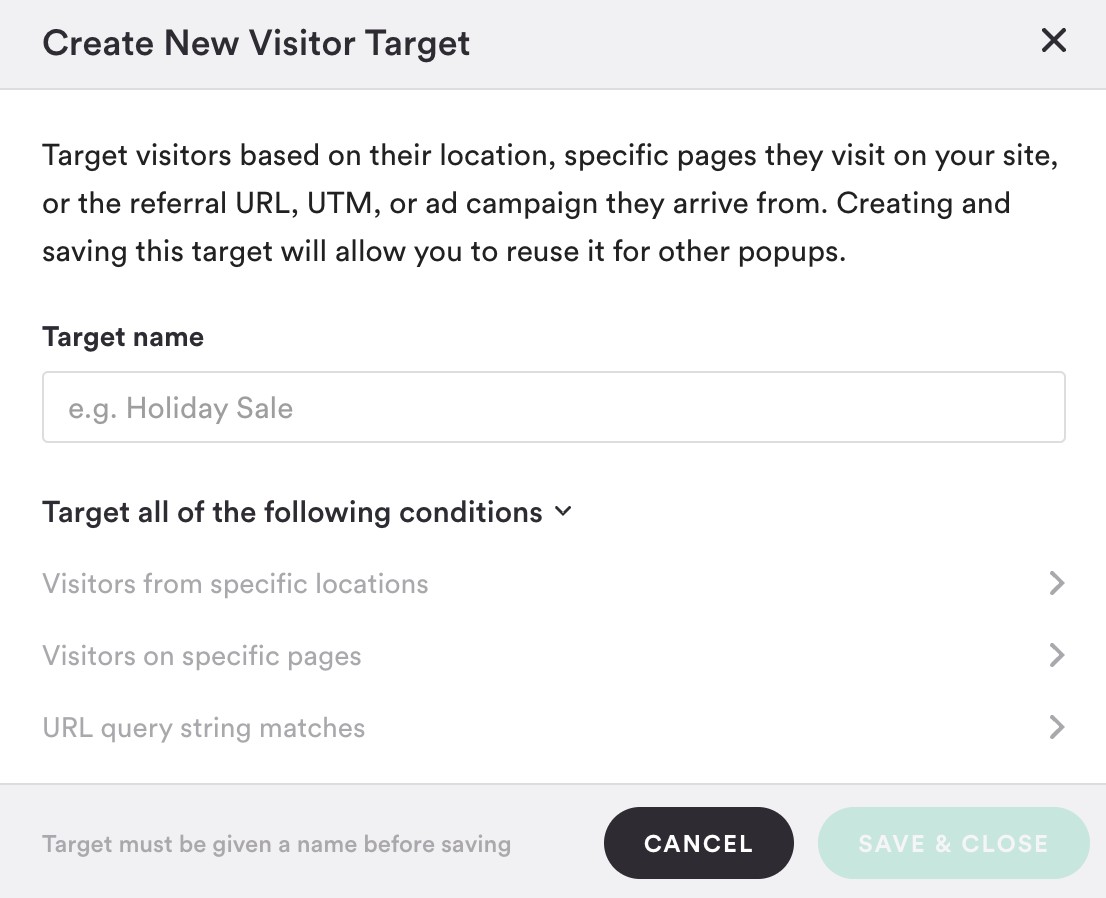 Target by location
Click Visitors from specific countries to display your popup to people visiting your site from specific countries. Enter the name of a country then click Add to start building your list of countries.
Click Save & close to save your target.
Target by page
Use page targeting to display popups on specific pages in your store! Product pages, collection pages, etc. You can target complete URLs or partial URLs for multiple pages. After creating a new target, click Visitors on specific pages and enter the complete or partial URL you want to target.
Tips for targeting:
If you would like your popup to show on the homepage only, enter two slashes as your target like this: //
If you have copied your URL from your browser and are pasting it into the popup editor for your target, make sure that it does not include the final slash in the URL. For example, use www.yoursite.com as opposed to www.yoursite.com/.
You can use the asterisks to bulk target pages or keywords in your store. For example, if you want to target any link that has "t-shirt" in it, you can type *t-shirt* in as the target.
Click Save & close to save your target.
Target by referral URL
After creating a new target, use the URL string query matches option to display this popup to people arriving at your site from a specific URL, UTM, or another campaign with a specific reference or referral code (e.g. someone clicking to your site from an email newsletter). Enter the referral URL, UTM, or other link reference code in the text field then click Add to build your list of referral links.
Click Save & close to save your target.