After adjusting your popup content, click Set options to proceed to the options tab. Click Edit next to Schedule to set a date range for your popup: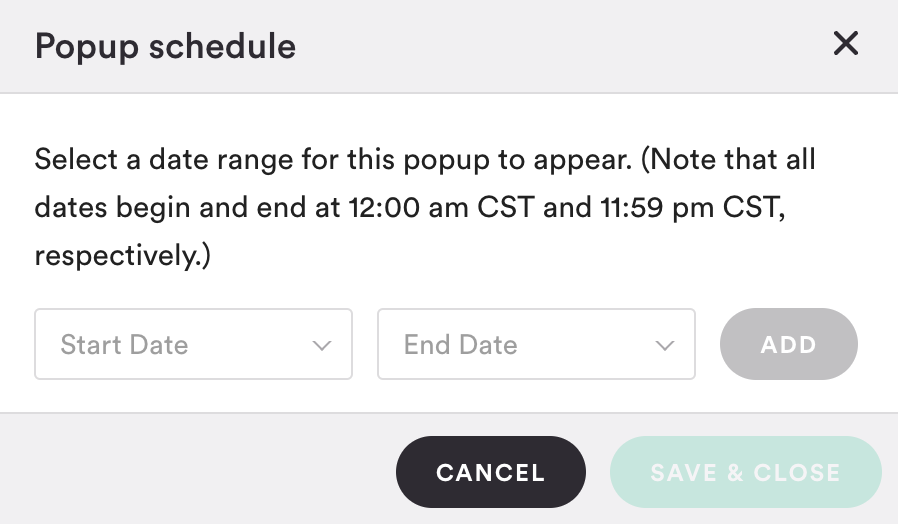 By default, your popup will be visible on any date. Also, note that all dates begin and end at 12:00 am CST and 11:59 pm CST, respectively.
You can add multiple date ranges for your popup to appear. Click the Save & close button to save your popup schedule.