Pixelpop has the ability to sync with Mailchimp, CM Commerce, Klaviyo, and Constant Contact. If you use a different provider, generate a list of email signups from your popup to upload directly into your email marketing service.
Download emails
In your Pixelpop dashboard, locate the Email Signup popup you want to generate a list of emails from. Click Emails.

Click Download all emails to download a CSV file of all email signups captured by that popup.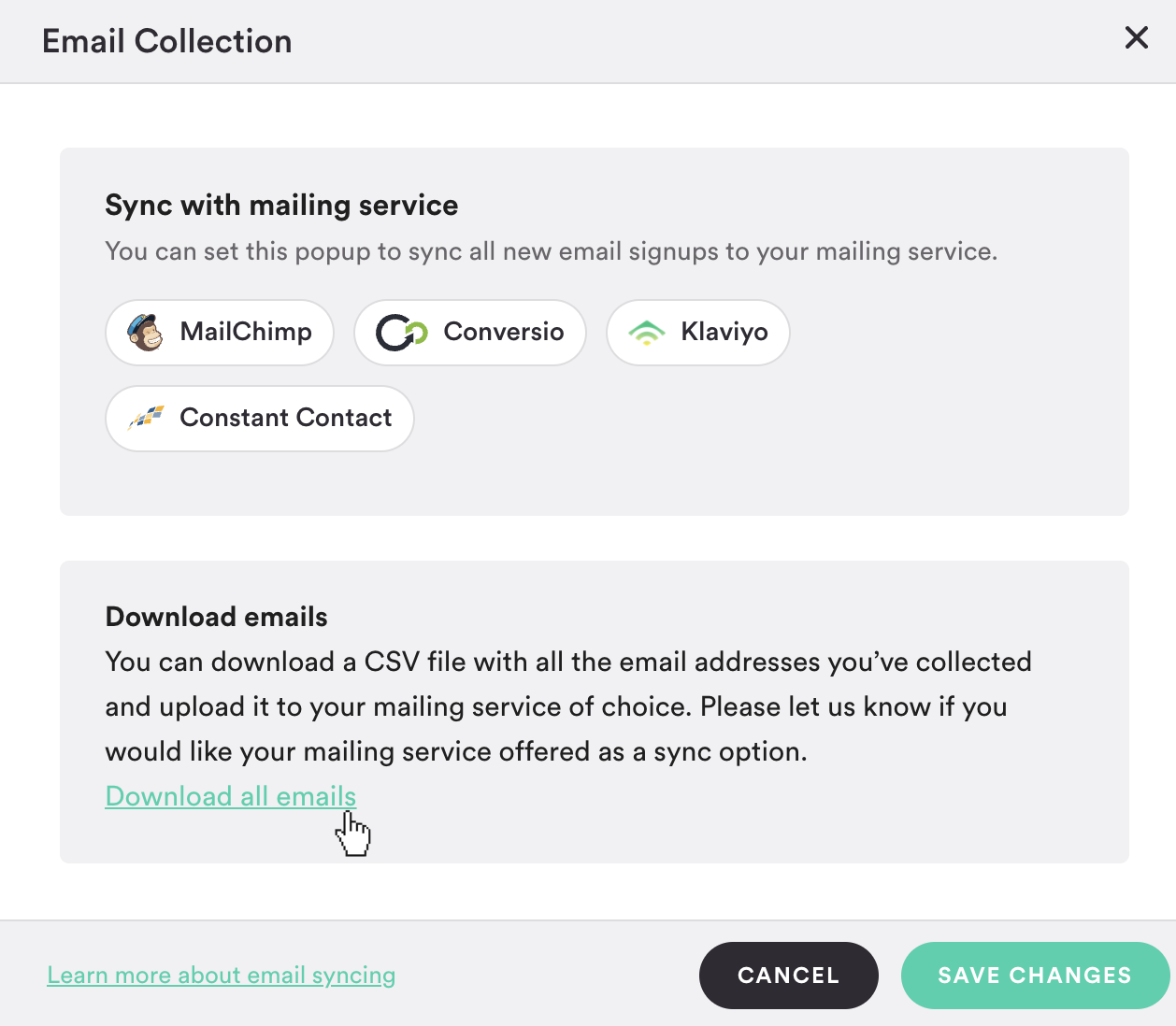 Upload emails
After downloading a CSV of your email signups from Pixelpop using the steps above, you can manually upload this file into your email marketing service. Each service will work differently, so it's best to contact your email marketing service directly to find out how to manually upload files.