You can use Wholesale Club on the Shopify POS app to create orders for wholesale customers in person.
Step 1
On the left-hand side of the POS cart, tap Add tile then App.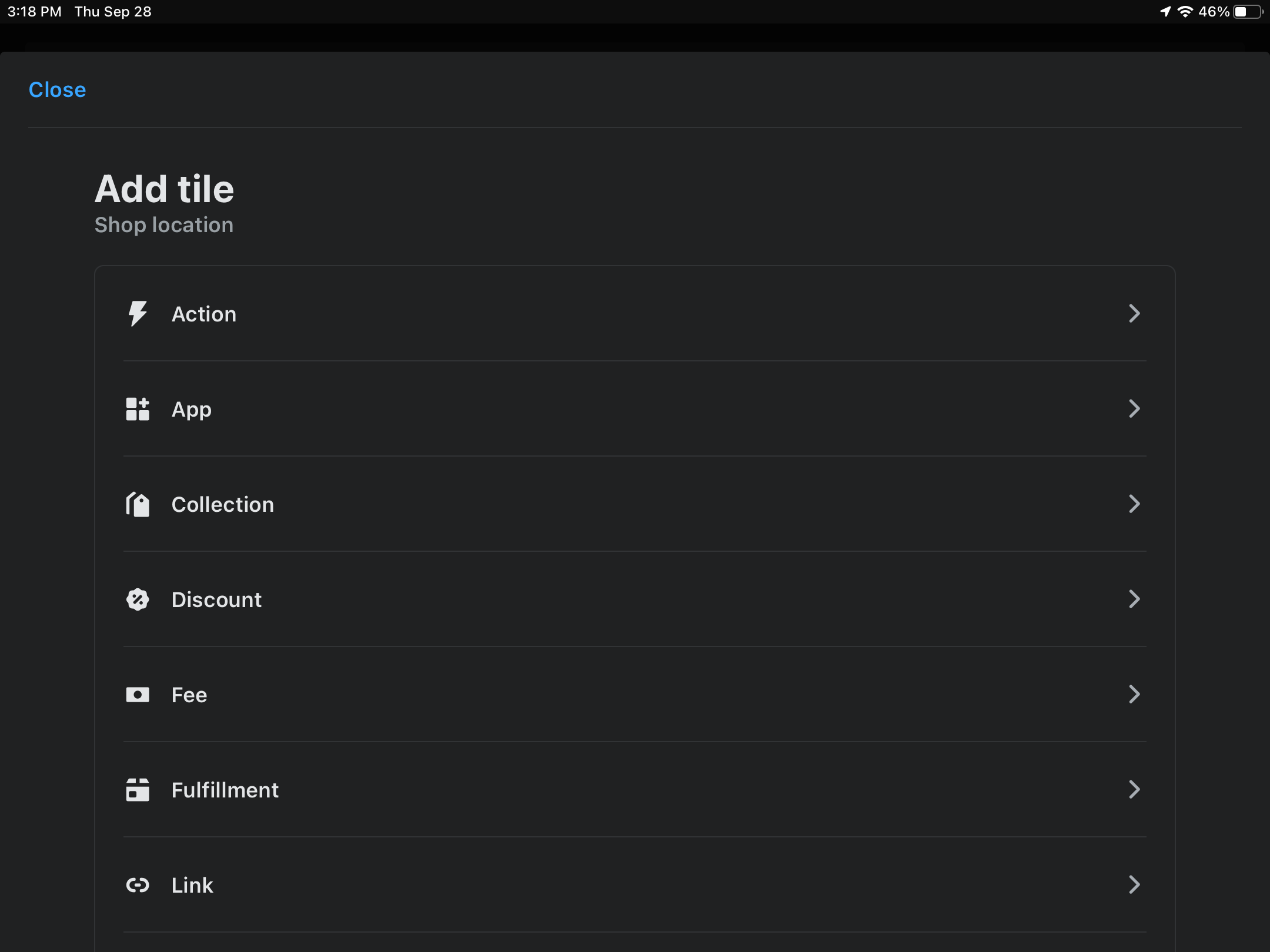 Step 2
Tap App, then select Wholesale Club.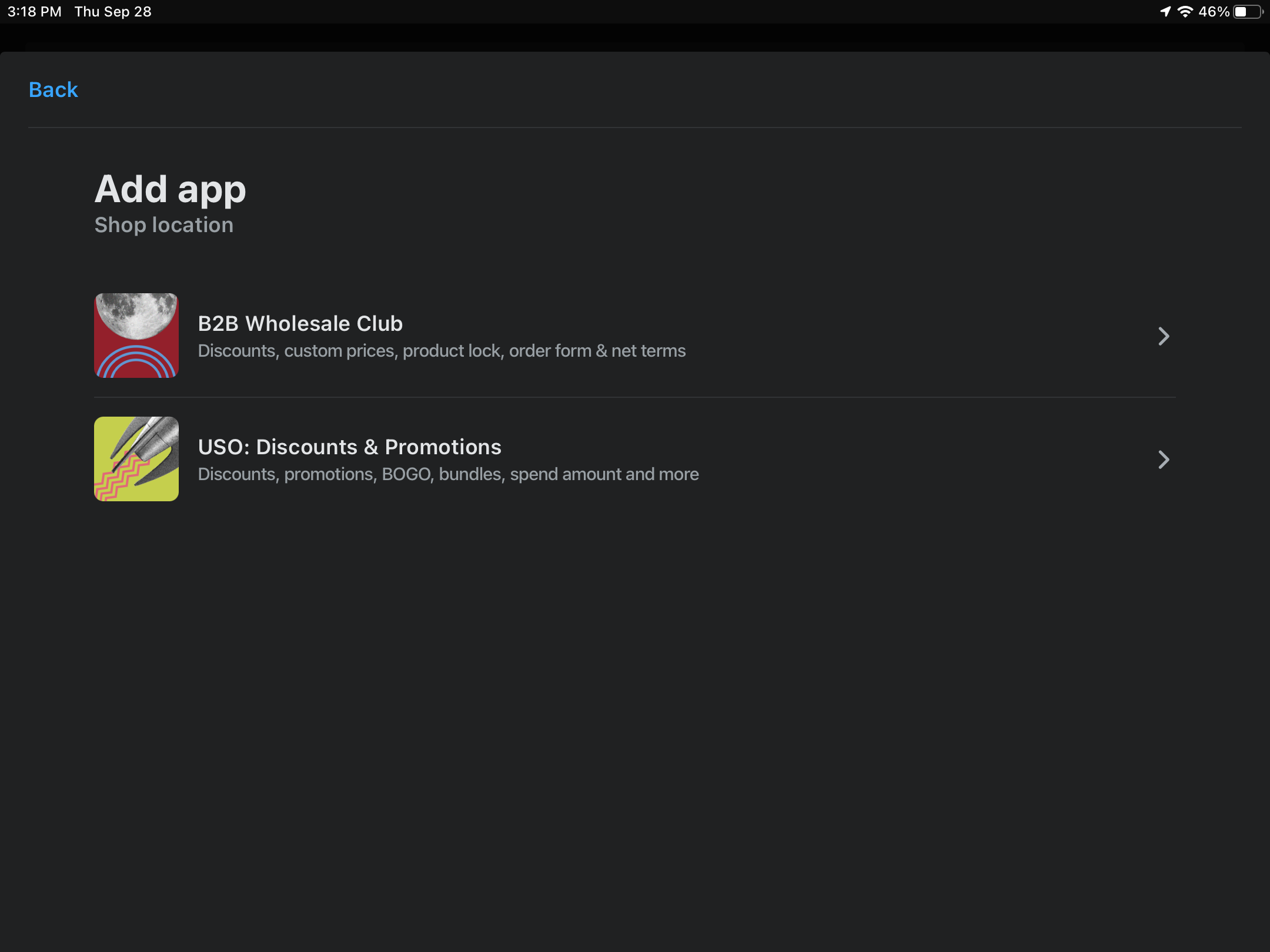 Step 3
Add products to the cart eligible for wholesale discounts. Make sure to select products in a collection targeted by one of your wholesale discount rules, or a product that has a Custom Price assigned. 
Step 4
Under the More actions menu in the cart, select a customer with the applicable wholesale tag.
Step 5
Once you've added the correct customer, tap the Wholesale Club tile in the cart: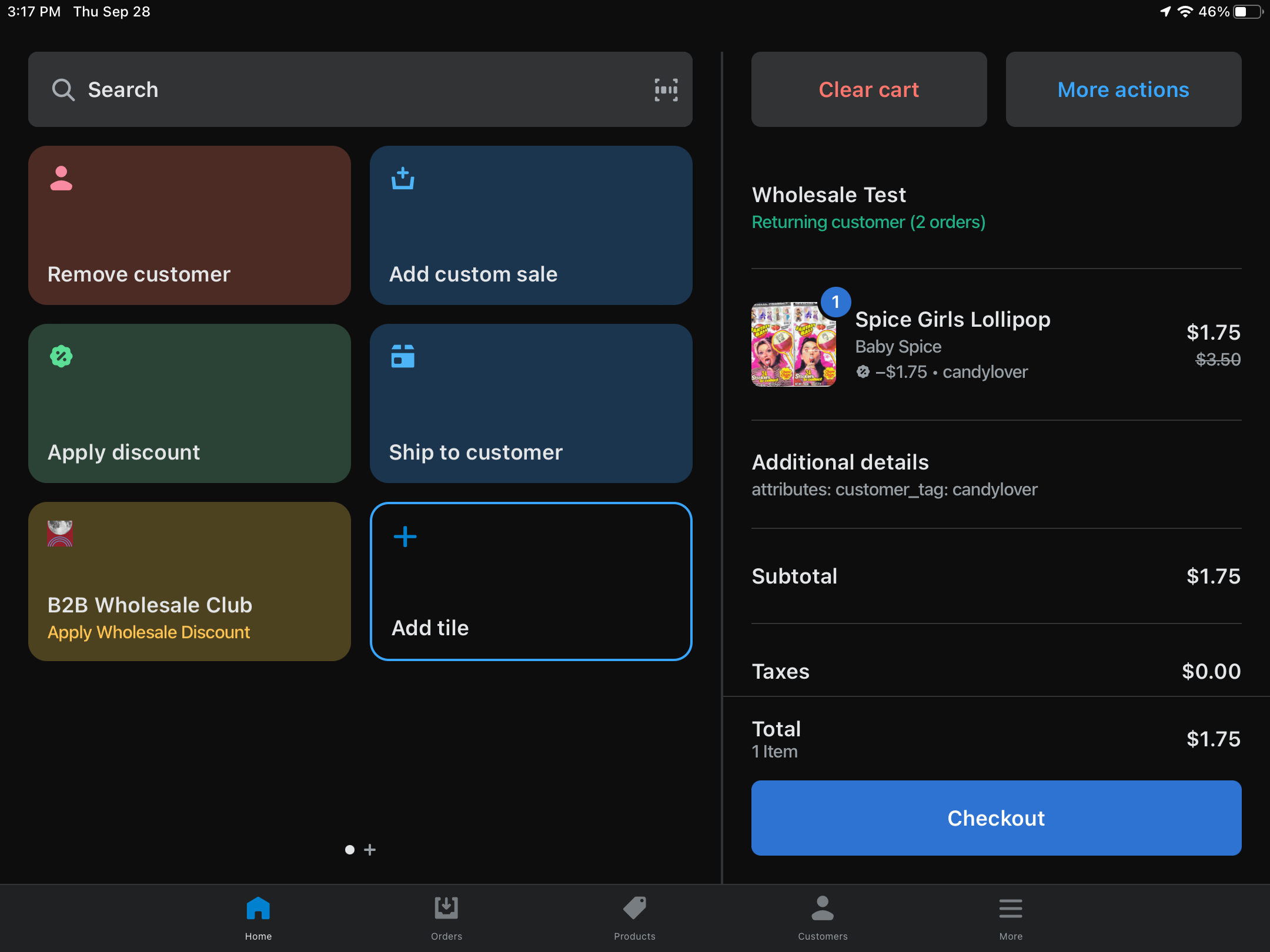 Step 6
After seeing a green confirmation banner, your wholesale discount will be applied in the cart.