Wholesale customers are differentiated from retail customers by the customer tag you add to their account in your Shopify admin. A wholesale customer must be logged in to their tagged account to see wholesale prices.
Enabling customer accounts
Choose whether customer accounts are optional or required in the Settings > Checkout of your Shopify admin. If customer accounts are disabled, wholesale customers will not be able to log in to receive their wholesale prices.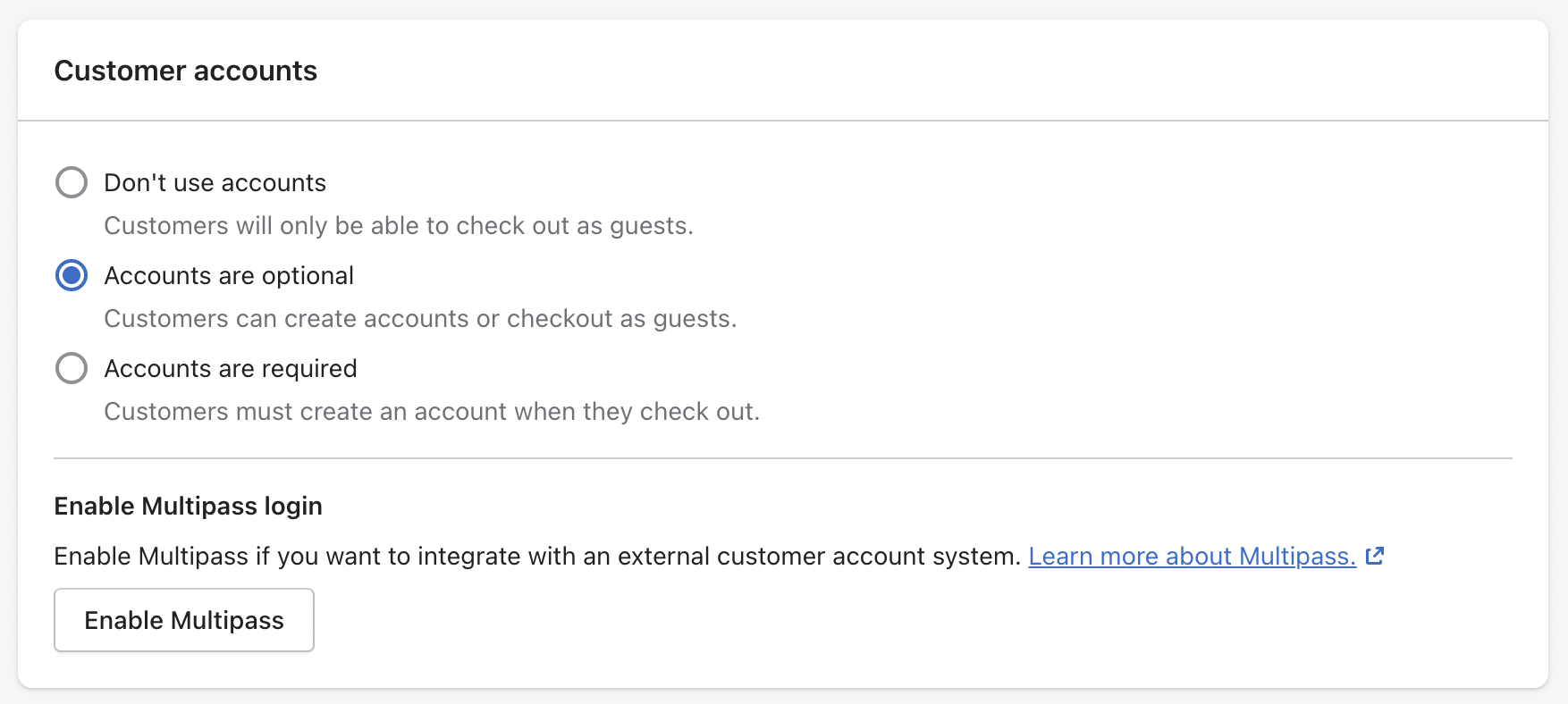 Creating a wholesale contact form
Add a wholesale intake form to your store to gather information about new wholesale customers. All themes include the option to create a page with a contact form template so that customers can email you directly through your website. Add custom fields to the contact form to collect details relevant to your business. For assistance adding a contact form or creating custom fields, you can reach out to your theme developer.
Sending account invitations
If your wholesale customers do not have customer accounts in your Shopify admin, you can send them an invitation to create an account. Once they have completed the account setup, you can add the correct customer tag to their account.
Adding a customer tag to an account
In the Customers section of your Shopify admin, select the customers who are eligible for a wholesale discount that you have created in the app. Add the customer tag to their account to allow them to access their discounted prices.
From our blog:
"When Route One discovered Wholesale Club, they realized they could tag specific customers with "Wholesale" and only they would be introduced to custom rates, as well as other custom features they introduced. Therefore, the normal site experience was undeterred."
Read more

Only one customer tag can be added per customer account, with the exception of Net Terms tags. Customer tags are case sensitive and must be less than 20 characters in total, including spaces.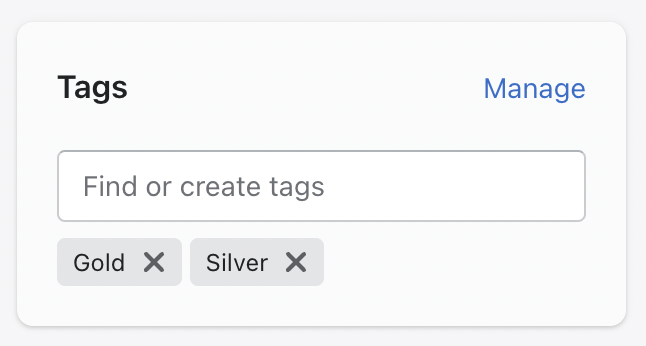 Using apps to automate the registration process
You can automate the wholesale registration process by using a third-party app to tag customers for wholesale pricing based on your own criteria.

Customer Fields allows you to create customized fields for your registration page to sort retail customers from wholesale customers. The app can also be set up to automatically tag customers who have filled out the registration form and met custom requirements.
Looking for hands-on help?
Partner up with one of our account managers and get one-on-one assistance with our CoPilot program.