You may see an alert on your dashboard letting you know that Offers don't work with cart popups. This means that Ultimate Special Offers can't support Ajax carts (including popup, drawer, and mini carts) in the theme you're using.

In this article, find tips on using a cart page with Ultimate Special Offers. Click here for a list of themes with Ajax carts supported by Ultimate Special Offers.
Adjusting your cart settings in your theme editor
Click Online Store > Themes and click the Customize button beside your published theme to open up your theme editor.
Where your cart settings are located and how they're laid out depends on the theme you're using, and you may need to contact your theme developer for assistance. Below, find some common methods of adjusting your cart page settings.
Cart page
In the right-side preview, click on your cart icon to navigate to the Cart page. Under Sections, open the main Cart settings. Look for a dropdown menu to adjust your cart type: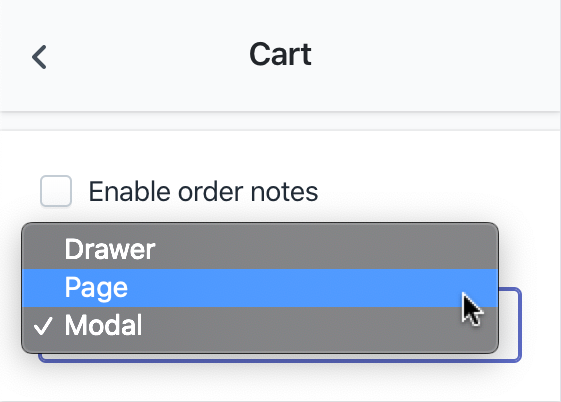 Theme settings
Open the Theme settings and look for any of the following:
Cart
Many themes will let you adjust your cart type within Theme settings > Cart.
Quickshop
Some themes have an option within the Quickshop settings to Enable cart redirection. Enabling cart redirection sends customers directly to the cart page when they click the add to cart button instead of opening a mini cart or drawer cart.
Products
Some themes may have the cart redirection setting within the Products section of the Theme settings tab.
Product page
Navigate to one of your product pages in the theme editor, and then click on Product page on the left sidebar of the editor to open up additional options.
Look for options to disable the flyout cart or to Enable cart redirection.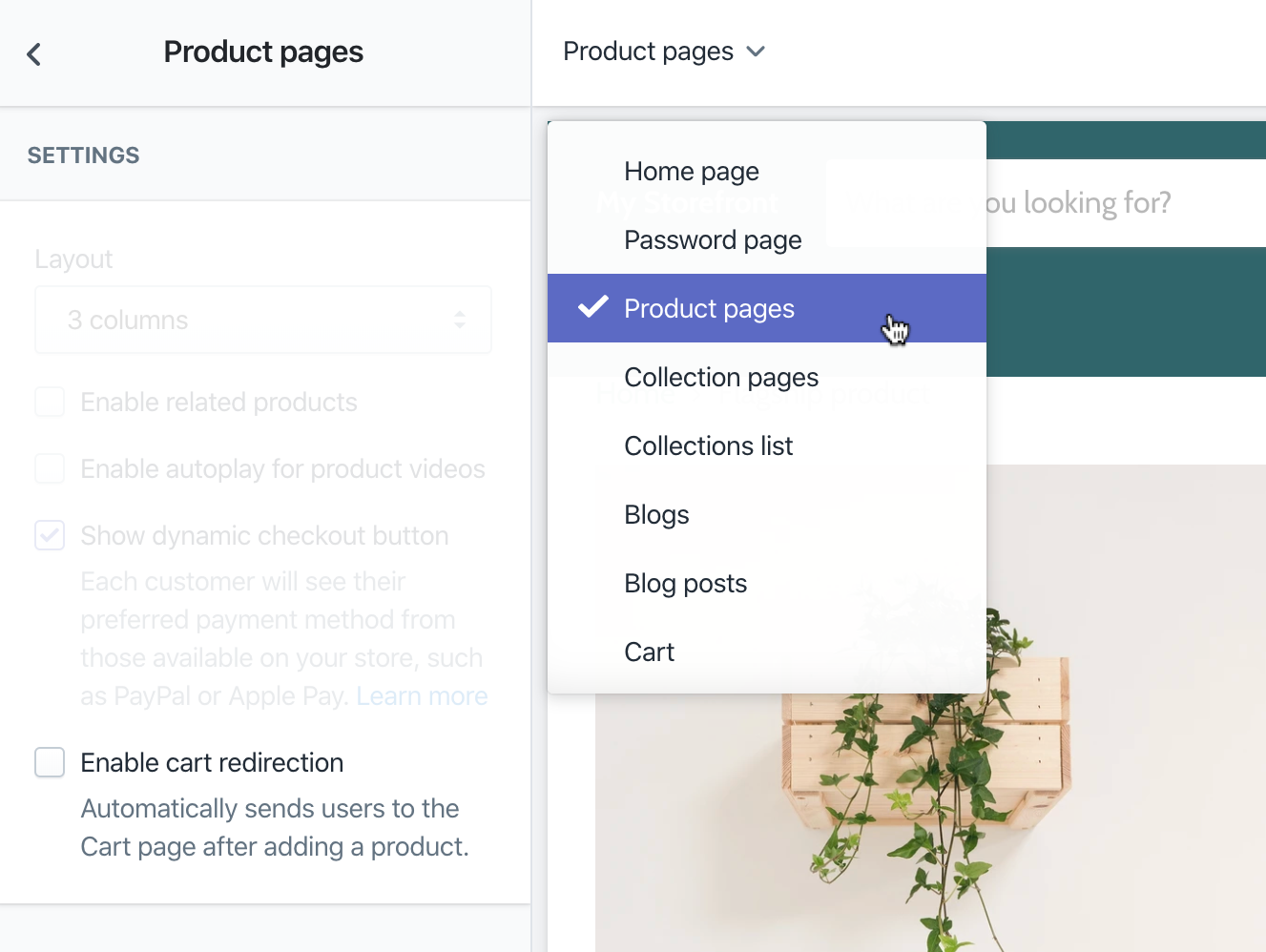 Home page sections
If you're using the Featured product section for your storefront's home page, look for a cart redirection setting to enable in this section.