The Upsell offer lets you promote products when customers add certain products to the cart.
Step 1: Name your offer
Each offer requires a Name before you can save, so use the provided field to add a title for the offer. Later on, you can search for this name among your other offers for quick access.
Step 2: Set up the Upsell offer
Trigger
Set the product (or products) that need to be added to the cart to activate the offer. You can choose a single product or variant, select multiple products or variants individually, or select collections.

Promote
Set the product or products to be promoted when the criteria of the Trigger are met. Similar to the Trigger, you can select products, collections, or variants to be included in the offer.
From our blog:
"When it comes to creating successful upsell offers, it's important to keep product pairing in mind. The upsell should complement or bring additional value to the initial product selection, such as cleanser to go with moisturizer, or earrings that match a selected necklace."
Read more

Step 3: Edit offer messages
In the Upsell message field, enter a message to promote your offer. This message will show as the title of the Upsell popup that shows after a customer adds your Trigger item to the cart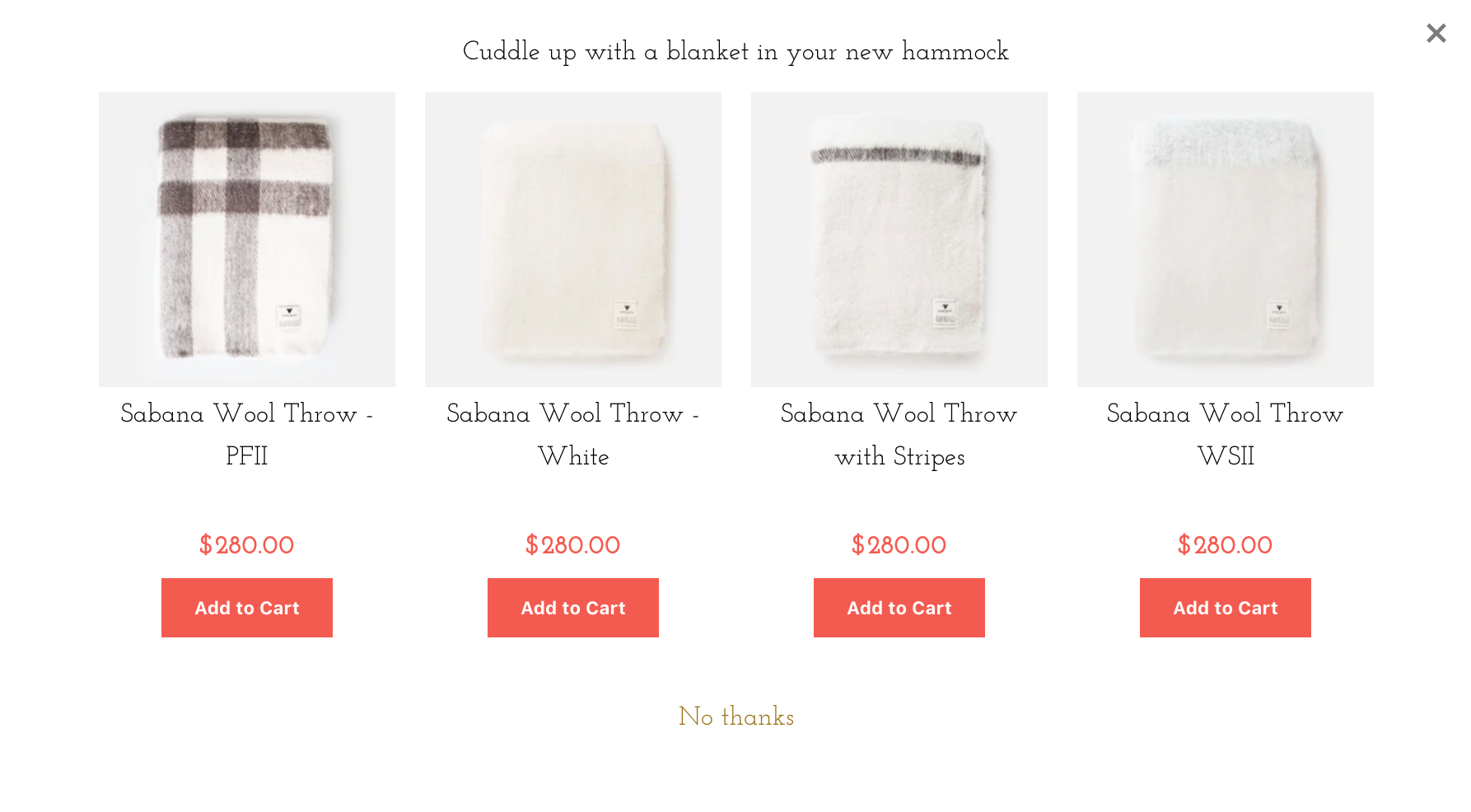 If you've targeted specific variants in your offer, make sure this is reflected in your messages.
Step 4: Set up your offer availability
The Availability section lets you create a schedule for your offer and allows you to choose who can take advantage of your offer. Click here to learn more about offer availability.
Step 5: Preview your offer
After saving your offer, click the eye icon in the Ultimate Special Offers dashboard to preview the offer on your storefront.
Your success is our #1 priority. Tell us how we're doing by writing a review.