Ultimate Special Offers is compatible with the Shopify POS app so you can offer great promotions to your customers in-store as well as online.

When setting up an offer, make sure to select the box which applies your offer to the POS sales channel.
Applying discounts in the POS app
Offers do not apply automatically in the POS as they do on the online store. To apply discounts from your offers in the POS app for the first time, follow these steps:
Step 1
On the left-hand side of the POS cart, tap Add tile: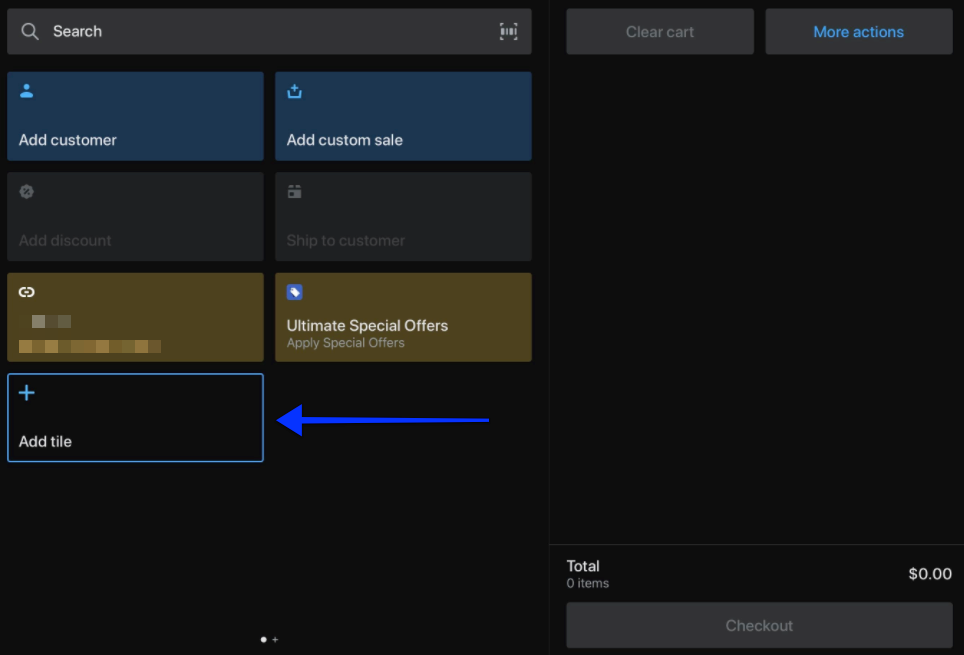 Step 2
Tap App, then select Ultimate Special Offers.
Step 3
Under Actions, select Ultimate Special Offers:
Make sure you select the app underneath Actions, and not App Website

Step 4
In the POS cart, add any items eligible for your offer, then tap the Ultimate Special Offers tile now located along the left-hand side of the cart: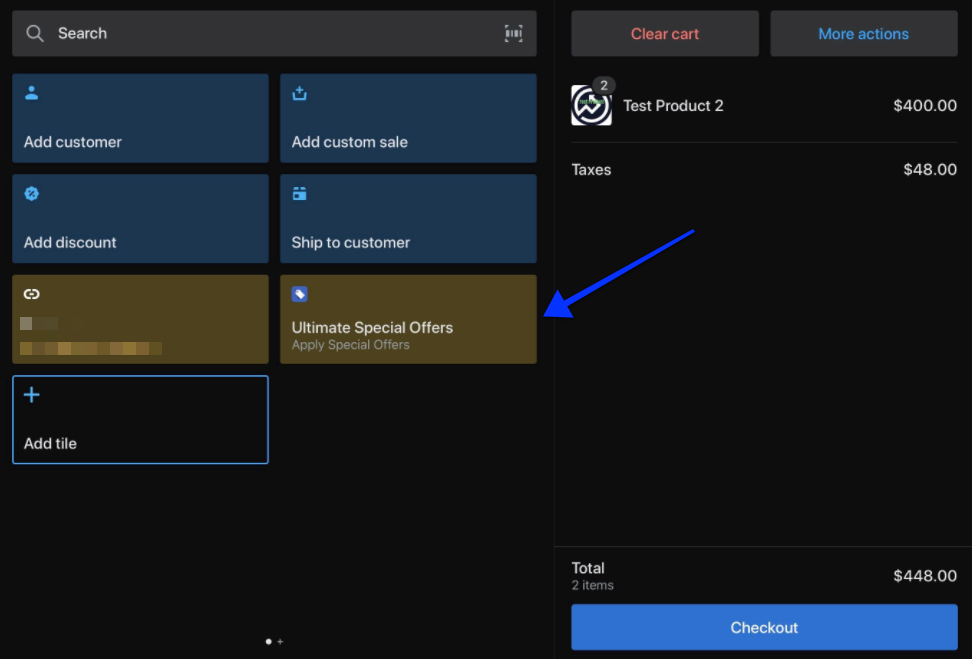 Step 5
After seeing a green confirmation banner, the discount from your offer will be visible in the cart.