After you've installed Wholesale Club on your theme and used the Theme Setup checklist to make sure discounts are working correctly, customers need accounts in your Shopify admin in order take advantage of your wholesale discounts. In this article, we'll look at different ways customers can create accounts on your online store and how to qualify those customers as wholesale accounts.
Creating customer accounts manually
Customers can create their own accounts on your store at any time, allowing you to simply tag their account with one of your wholesale tags. Here's how customers can create accounts manually:
On the storefront, click the account icon or Login button. This is usually located in the header.
Click New Account.
Enter your first and last name, email address, and password.
An email notification will be sent to the store owner.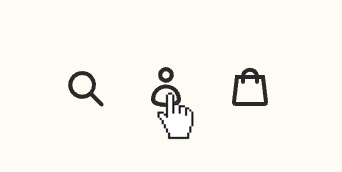 Click here for more information on customer accounts.
We recommend using classic customer accounts with Wholesale Club.
Inviting customers to create accounts
You can send account invites to customers, prompting them to create a password. Email invitations are valid for 30 days. Invitations can be sent to all customers or individual customers.
Find an existing customer, or create a new customer profile.
Click More actions.
Click Send account invite.
Edit content in the subject field, and add an optional custom message. If this field is left blank, a default message will be sent.
Click Review, then Send email.
The customer will create a password from the invite email.
Click here to learn more about inviting customers to create accounts.
Shopify Plus merchants can use the Bulk Account Inviter app to send account invites in bulk.
Apply your wholesale tag
Once a customer creates an account, you can apply your wholesale tag to their account. Go to the Customers section of your Shopify admin, locate a customer, and type in your wholesale tag under Tags.
Tags are case-sensitive, and it's important to type in your tag exactly as you created it in Wholesale Club. For example, if your tag is spelt "Wholesale-gold", but you enter "Wholesale-Gold" on a customer profile, that customer won't see your wholesale discounts.
Once you save the customer profile, that customer will see the discounts for that wholesale tag when they log into their account on your storefront.